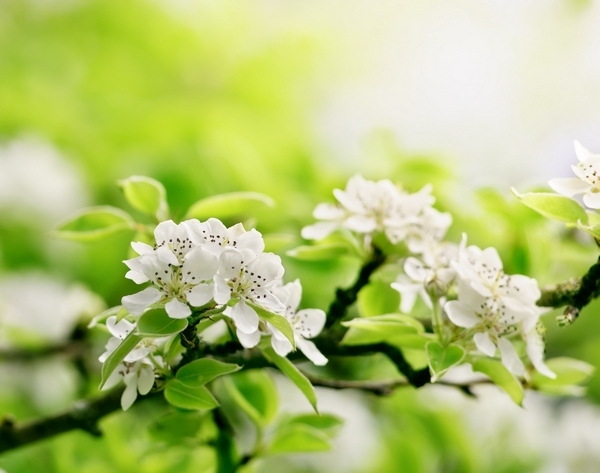 Garden Day in "Podillya" Ltd
08.04.2016
"Terra Vita Ukraine" LLC together with the companies "Ukrainian Vegetable Company" Ltd and "Agrokomers" PC held the Garden Day on April 7, 2016 in "Podillya" Ltd in Strointsi village, Vinnitsa region.
At the seminar, the leading gardeners of Vinnitsa region learned about the use of the original protection products and micronutrients for gardens, provided by "TerraVita Ukraine". After welcoming the participants, the seminar was opened by General Director of "TerraVita Ukraine" Karina Markarova and Director of "Podillya" Ltd Andriy Slobodyanyuk. Mrs. Markarova briefly told about the company and about the products of "TerraVita Ukraine" LLC which are high quality and have a solid reputation in the market. Mrs.Markarova noted that the main distributor of the plant protection products and microfertilizers for gardens in the Vinnitsa region is the company "Agrokomers". Director Anatoliy Voytovych stressed on the importance of using only original products for the protection and fertilization of fruit and field crops, exactly such products provides "TerraVita Ukraine" LLC.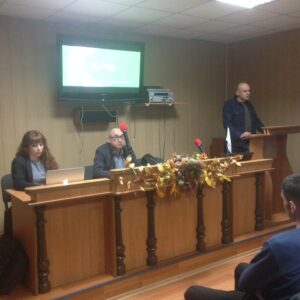 K.Markarova, A.Slobodyanyuk, A.Voytovych.
More detailed information about the products of "TerraVita Ukraine" told regional manager Alexander Krasovskyi. Participants learned that the best garden protection can provide such fungicides as Escada 488 SC (copper hydroxide 488 g/l), Syllit 400 SC (dodine 400 g/l), Pyrus 400 SC (pyrimethanil 400 g/l), which protects against apple scab.
At the seminar the attention was paid not only to gardens, but also to the protection of field crops, namely these are the herbicides Rimax 750 WG (tribenuron-methyl 750 g/kg), Rimax D 762 WG (tribenuron-methyl, 102.5 g/kg + dicamba 659 g/kg), Rimax Plus 750 WG (amidosulfuron, 250 g/kg + tribenuron-methyl, 500 g/kg), Rondos 750 WG (etametsulfuron-methyl, 750 g/kg). Highly effective against pests are insecticides Superkill 440 KE (Cypermethrin 40 g/l + chlorpyrifos, 400 g/l), Terrachlor 480 EC (chlorpyriphos, 480 g/l).
After the presentation of products the participants had the opportunity to chat, ask questions and exchange ideas and experiences.