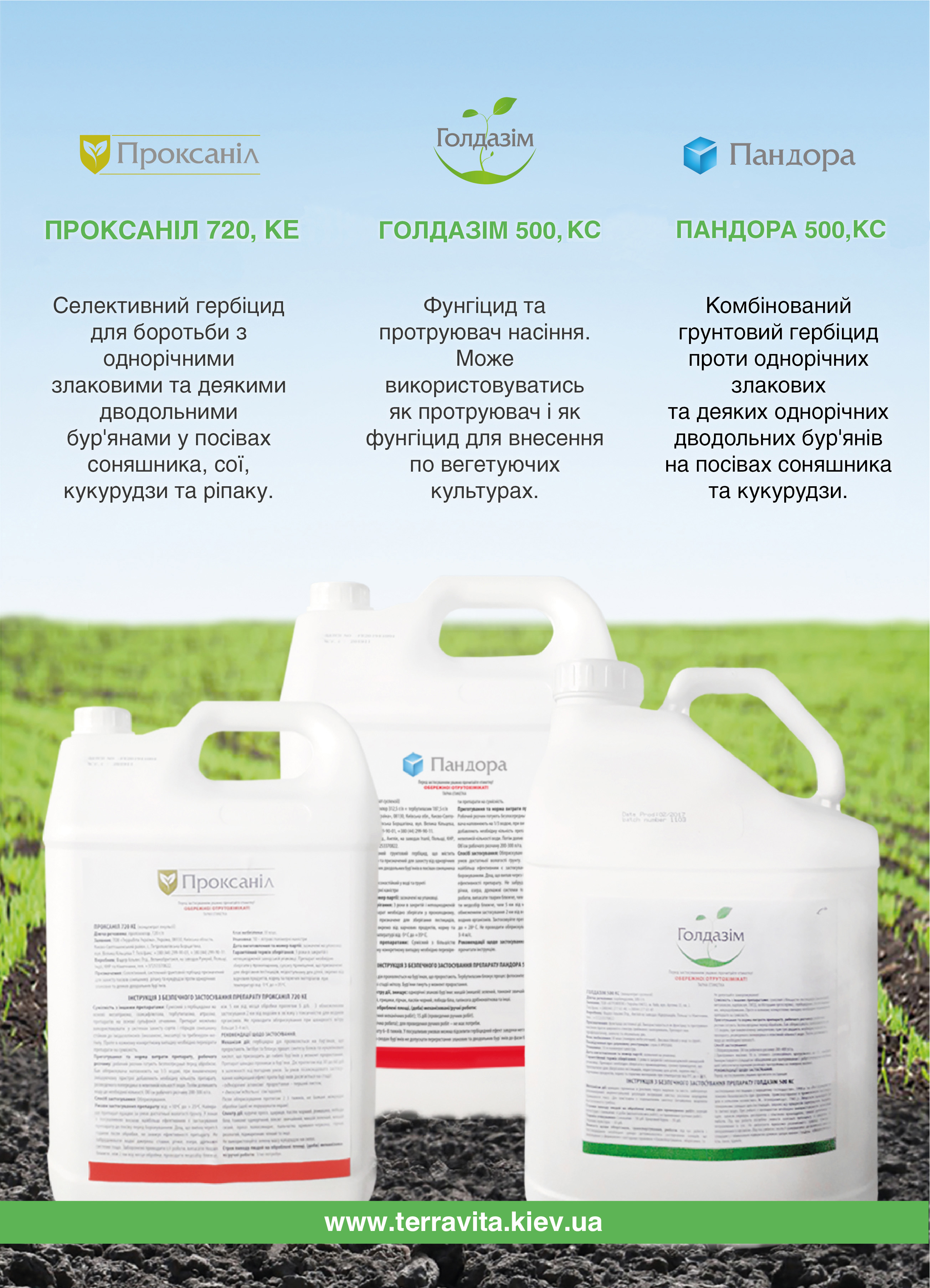 Meet spring protected
03.02.2020
Proxanil 720, EC -selective herbicide to control annual grass weeds and certain dicotyledonous weeds on sunflower, soybean, maize and rape. Active ingredien – propisochlor, 720 g/l.
Goldazim 500, SC – a fungicide and seed disinfectant.
It can be used as a disinfectant and as a foliar fungicide. It can be applied on vegetative cultures. Active ingredien – carbendazim, 500 g/l.
Pandora 500, SС – the combined ground herbicide against annual gramineous and some annual dicotyledonous weeds on the crops of sunflower and maize. Active ingredien – S-metolachlor, 312,5 g/l + terbuthylazine, 187,5 g/l.